December 02, 2013, 12:12
pm
Barbra's critically acclaimed Back To Brooklyn concert is available on CD/DVD!Get your copy now at Amazon.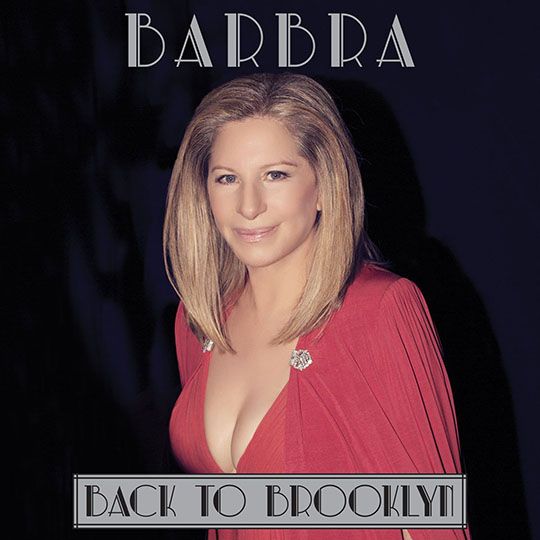 … Read more »
comments
November 18, 2013, 11:11
am
Want a tiny sneak preview of Barbra's Back To Brooklyn concert special? Watch this highlights clip, and don't forget you can pre-order your copy before the official November 25th release at http://smarturl.it/backtobrooklyn
comments
The "Greatest Star" Returns Home in Barbra Streisand: Back to Brooklyn on Great Performances Friday, November 29, 2013 at 9 p.m. as Part of the PBS Arts Fall Festival.
The legendary singer is joined by Chris Botti, Il Volo, and … Read more »
comments
September 16, 2013, 12:09
pm
BY DANIELLE BERRIN – JewishJournal.com
On the Monday evening before Kol Nidre, the Simon Wiesenthal Center's Museum of Tolerance invited two dozen Hollywood VIPs to preview their new Anne Frank exhibit prior to its October public opening. The guest list, … Read more »
comments
By Noga Gur Arieh
Have you ever seen a real, live legend? I have. This Saturday, I went to see Barbra Streisand live in concert. Earlier in the week, she landed in Israel to participate in President Shimon Peres's birthday … Read more »
comments
June 16: Barbra Arrives In Israel
On Sunday afternoon, Barbra arrived in Israel, in preparation for her first ever live concerts in the country.
Barbra will perform two shows at the Bloomfield Stadium on June 20th/22nd. Barbra will also receive … Read more »
comments
Alexi Rosenfeld, AJR Photography.
אלקסי רוזנפלד
צלם
AJR Photography… Read more »
comments
I was very saddened to hear of Allison Waldman's passing Monday. She had been struggling bravely for many years to beat cancer.
I knew Allison over the years as a very good writer and a kind and loyal fan of … Read more »
comments
Following her dazzling North American tour of 2012, BARBRA STREISAND LIVE! will visit Europe this summer for five exclusive engagements with additional dates and venues to be announced soon.
Appearing for the first time ever in Israel, Cologne, Amsterdam and … Read more »
comments