NOVEMBER 28, 2013, 7:37 am
Lo strepitoso concerto di Barbra "Back To Brooklyn", acclamato dalla critica, è finalmente disponibile!
E' possibile acquistarlo anche su iTunes.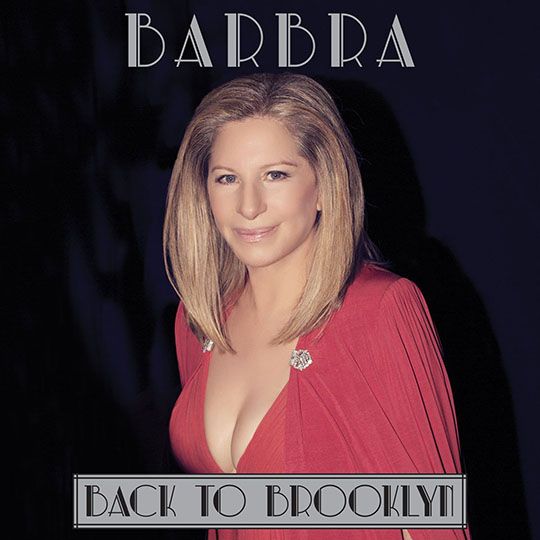 NOVEMBER 18, 2013, 8:12 am
Volete una piccola anticipazione dello speciale sul concerto "Back To Brooklyn" di Barbra? Guardate questa clip che racchiude gli highlight più emozionanti e non dimenticatevi che il CD/DVD "Back To Brooklyn" uscirà il prossimo 25 novembre.
NOVEMBER 11, 2013, 6:30 am
Usciranno il prossimo 25 novembre il CD e la Deluxe Edition (CD/DVD) di "Back To Brooklyn", l'acclamato concerto tenuto da Barbra Streisand nel 2012.
Registrati nel corso di due serate, il CD e il DVD catturano la magia del ritorno di Barbra nel natìo quartiere di Brooklyn, a New York, e contengono anche una sorpresa, ovvero nove brani che la superstar americana non aveva mai eseguito dal vivo. Read more »
MAY 7, 2013, 8:49 am
Lunedì 22 aprile 2013 Barbra Streisand è stata premiata in occasione del 40° anniversario del Chaplin Awards Film Society Gala del Lincoln center, che ogni anno celebra le personalità leggendarie del cinema.
A presentare e premiare l'attrice-cantante è stato l'ex presidente USA Bill Clinton, che Barbra ha ringraziato con queste parole:
Read more »
MAY 14, 2010, 12:31 pm
Per chi si è perso la spettacolare esibizione di
Barbra
lo scorso settembre nello storico club Village Vanguard, il DVD
One Night Only - Barbra Streisand and Quartet at The Village Vanguard
offre una prospettiva dello show davvero intima e unica!
AUGUST 7, 2009, 7:53 pm
By PAUL KRUGMAN
There's a famous Norman Rockwell painting titled "Freedom of Speech," depicting an idealized American town meeting. The painting, part of a series illustrating F.D.R.'s "Four Freedoms," shows an ordinary citizen expressing an unpopular opinion. His neighbors obviously don't like what he's saying, but they're letting him speak his mind.Read more »